TCD Saves Site Selectors Time
First and foremost, companies looking to relocate will benefit from the expertise and customized solutions the Twin Cities Development (TCD) team delivers. We're here to save you countless hours of research and analysis by providing a full complement of personalized "one-stop-shop" services, all at no cost or obligation. You've come to the right place!
Services TCD Provides:
Business attraction services, including financial packaging
Community tours for potential businesses and residents
Grant writing and assistance
TCD eCenter – Entrepreneurial Assistance
TCD eKitchen – Certified Commercial Community Kitchen
Workforce recruitment
Job posting services for employers
Job Board for employment seekers
Workforce housing "long-term and short-term"
Workforce housing development
Marketing assistance
Training opportunities
Resource assistance and referrals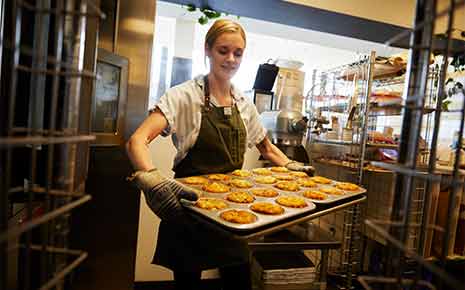 The Advantages of the Western Nebraska Panhandle are Clear
The Western Nebraska Panhandle is located in the middle of everything and built for connections. The twin cities of Scottsbluff and Gering are positioned for the cost-effective distribution of your products to 50 million customers who are only a day's drive away. In addition to a four-lane highway system, there is rail service through Burlington Northern Santa Fe Railroad (BNSF) and Union Pacific (UP). The Western Nebraska Regional Airport (WNRA) provides a gateway to the nation with direct passenger flights to and from Denver, Colorado. Low-cost utilities, a reliable workforce, and available properties only add to our appeal.
Contact TCD today to see how our advantages can become your success!
Nebraska Fast Facts
1
Leading America in Creating a Crypto Economy, CNBC, 2022
3
Hardest Working State, WalletHub, 2021
4
New Development Projects Per Capita, Site Selection, 2020
5
Most Diverse Economy, Bloomberg, 2019
7
Best Work Environment, WalletHub, 2021
7
Top State for Business, CNBC, 2022
7
Best Places to Live, CNBC, 2022