Western Nebraska Dining and Retail: Bursting with Charm and Variety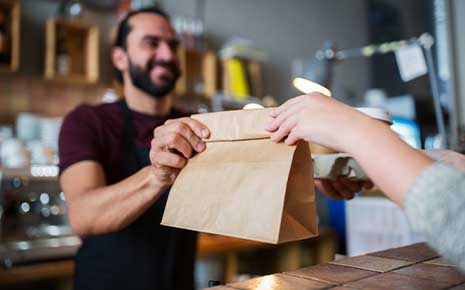 Western Nebraska's retail scene is woven from local mom-and-pop businesses, as well as big box stores you know and trust. Downtown improvements in our cities, such as Gering and Scottsbluff, have created beautiful spaces that encourage retail with a neighborly midwest feel. Twin Cities Development (TCD) supports the locally-owned businesses that build our strong communities by sustaining our economy, connecting neighbors, and volunteering for local causes.
The largest shopping district is along the Highway 26 Corridor, which includes Uptown Scottsbluff (Monument Mall), Target, Staples, and Carr Trumbull Lumber Do-It Center. Getting hungry for a quick bite? Travel down 27th Street for your favorite fast-food options.
Uptown Scottsbluff is a community fixture featuring various dining, retail, and entertainment choices. Whether you need supplies from Hobby Lobby, are looking for that perfect pair of shoes, or want to spend a Saturday with the kids at Planet Bounce, Uptown Scottsbluff has you covered.
Our region offers a variety of restaurants ranging from your favorite fast food franchises to unique bakeries and coffee houses, drive-ins, and award-winning steakhouses. Choose from prime rib, Mexican, pizza, or Chinese for your Saturday night out or when you just want to give your kitchen a rest.