We Have Room All Ready for Your Business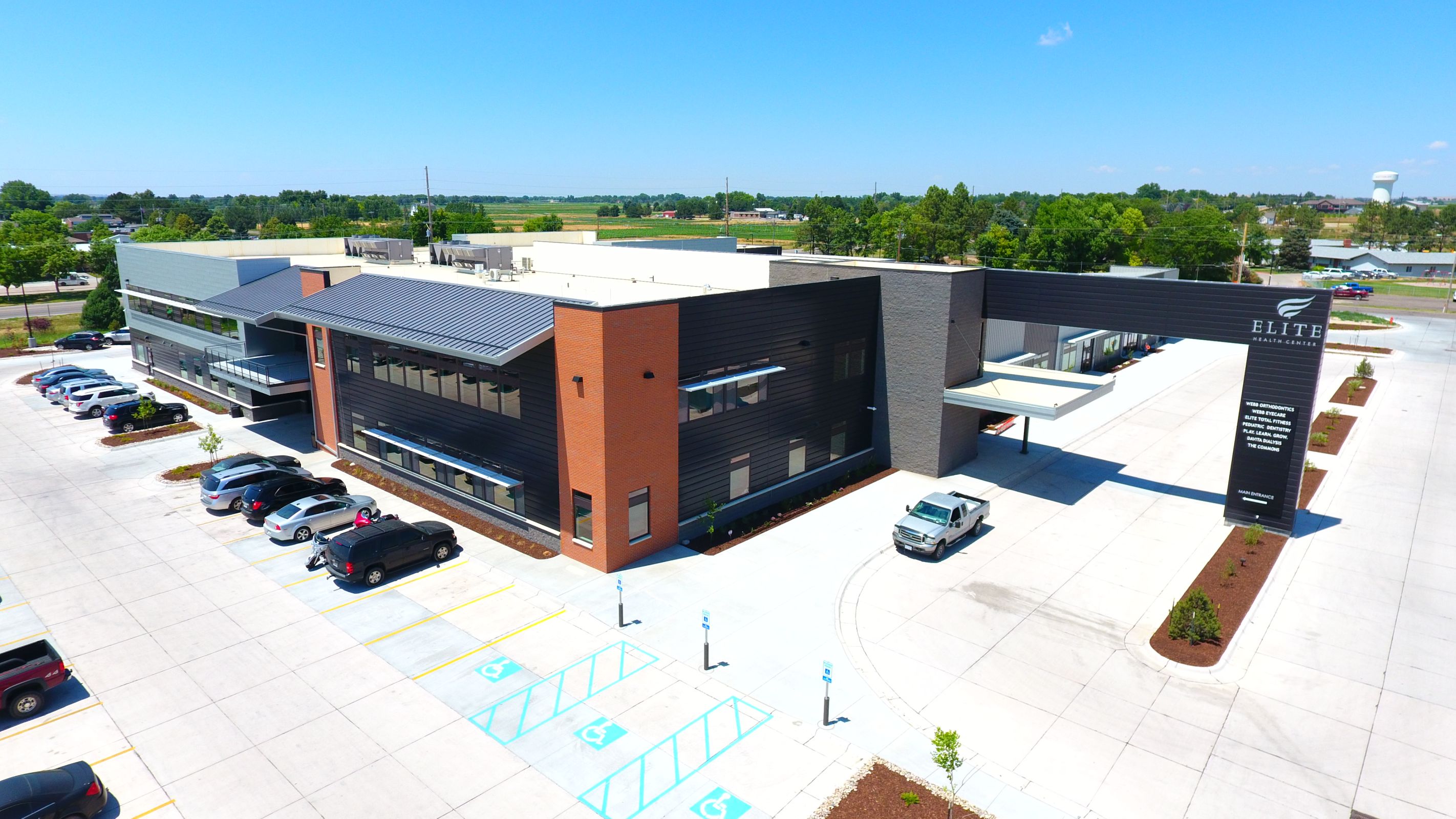 Scottsbluff NE: 23,985 Sq. Ft.
820 West 42nd Street•Scottsbluff•NE•69361•US
Sq. Ft.: 23,985
Info
Elite Health Center is a two-story, 75,000 square foot health and wellness facility offering fourteen tenant suites for medical professionals, an indoor kids play area, community room, fitness center, daycare and other amenities. The medically-based wellness facility was created to promote health, provide a unique place where patients can access multiple medical specialties in one-stop, and offer an incredible space for healthcare offices and employees of the facility. Elite Health Center's current tenants include Webb Orthodontics, Pediatric Dentistry, Webb Eyecare, DaVita Dialysis and Play Learn Grown Child Care. Elite Total Fitness is a fitness center currently under construction that will be a cornerstone of Elite Health Center and will be accessible to community members and employees of the facility. The vision for the facility includes housing other specialties such as physical therapy, chiropractic care, podiatry, mental health, general medical care, massage therapy, medical spa services, and nutrition/weight management programs to name a few. Elite Health Center was designed so there is flexibility to meet square footage needs and provide spaces fully customizable by the tenant. There is currently 23,000 square feet available with suites ranges from 2,300 SF to 17,000 SF depending on the need. Lease rates range from $15.00 - $17.00 per Useable Square Foot NNN with 10-year lease terms available as well as options to renew. The office building is located at the corner of Highway 71 and 42nd Street and less than ½ mile from Regional West Medical Center (a Level II Trauma Center), a ¼ mile north of Highway 26 and 5 miles from the regional airport offering air service to Denver. The kids indoor play area is in the center atrium of the building which has comfortable seating, access to the future coffee shop offering healthy-eating choices, technology stations and access to an outdoor courtyard area. The atrium is open to the second level providing excellent visibility to the second floor tenants. Elite Health Center has a covered drop off area at the front entrance, a drive-thru for the coffee shop and abundant parking. For more information, interested parties should call Operations Manager, Katie Camacho at 308.672.6636 or visit the website at www.elitehealthcenter.net.
Category: (none) •Posted On: 11-25-2022 • Last Updated: - 7 months ago
---
Featured, Utilities, Transportation, Financials, Primary Contact, Materials
Features
In City Limits
Building
Sub-dividable
Expandable
Land
Build To Suit
Shovel-Ready
Industrial Park
Business Park
100-Year Flood Plain
Phase 1 Environmental Audit Complete
Utilities
Water
Sewer
Electric
Natural Gas
High Speed Telecom
Financials
Sq. Ft.: 23,985